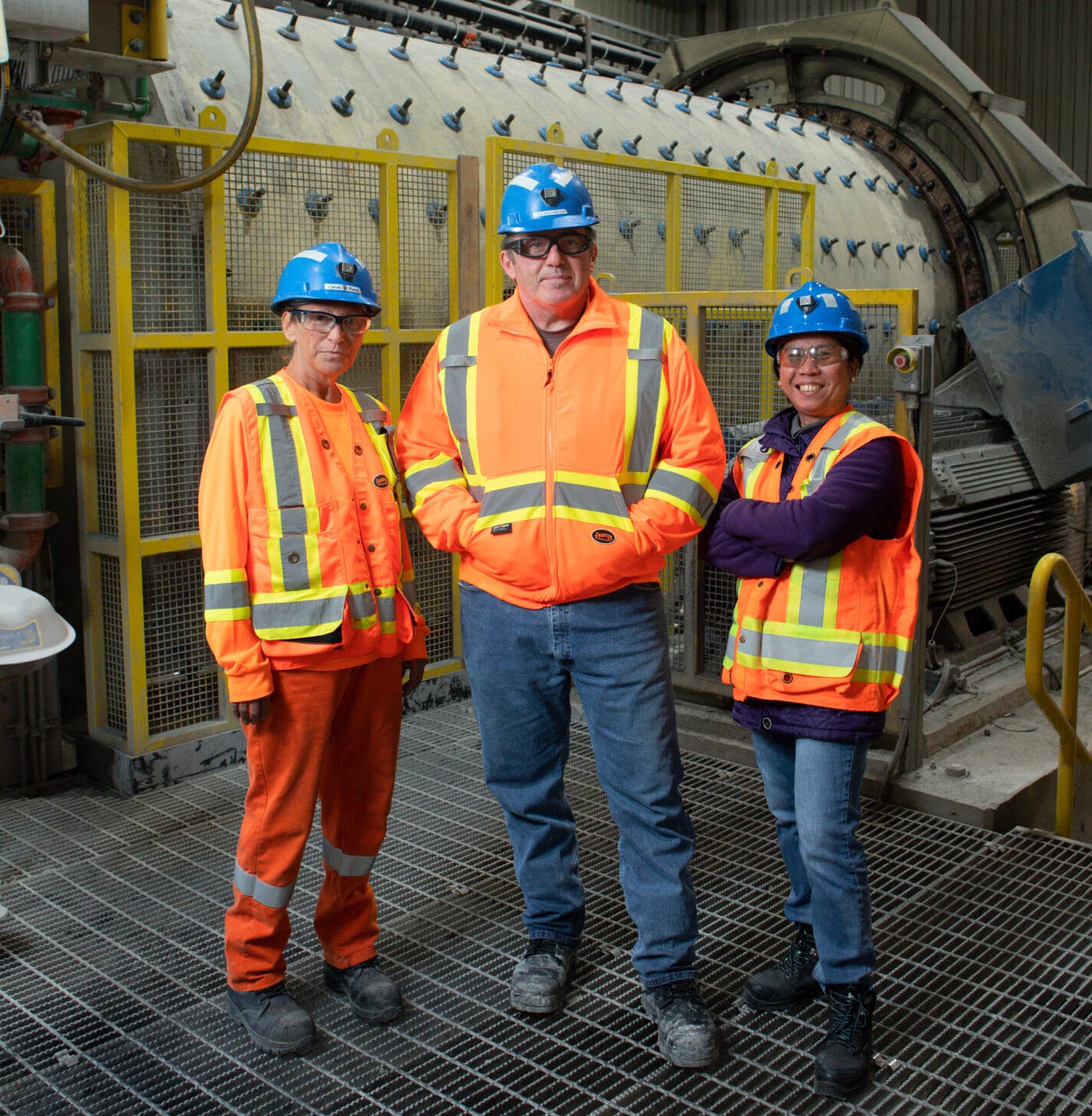 Partnering with Indigenous Nations in Lynn Lake
People are at the core of Alamos Gold's success. Our employees bring integrity, technical expertise and a willingness to learn, which enables us to welcome new challenges. As the growth of Alamos Gold continues with the Lynn Lake Gold Project, we are looking for driven professionals who exhibit loyalty and a passion for the mining industry. We seek individuals who strive to make the most of their experience at Alamos Gold, while helping us build upon our existing and future successes.
The Lynn Lake Gold Project is committed to:
Hiring Indigenous and local employees from Lynn Lake and the surrounding region,
Providing education and training to improve workforce capacity and job skills, and
Promoting diversity, equity and inclusion so that everyone feels valued and heard.
Home Safe Every Day
We believe in creating a safe workplace, so that all who work with us return Home Safe Every Day.
The mining industry offers diverse opportunities and we believe that building an inclusive and diverse workforce makes us a stronger organization. By joining Alamos Gold's 1,900 global employees, you'll become an integral part our team. One which embraces diversity, strives for the highest standards, and applauds our milestones.
We support our employees and their careers by providing rewarding roles, placing an emphasis on recognition of professional potential, and opportunities for further development. We offer competitive remuneration and comprehensive benefits packages.
Start Here
Alamos Gold is advancing its plans to build one of Canada's highest-grade open pit gold mines. Interested in joining the team?
The Project is designed in three main phases: construction, operations, and decommissioning/closure. We estimate an annual average direct workforce of 406 full-time equivalents (FTE) will be required over the two-year construction period, a 412 FTE workforce over the 13-year operational period, and an annual 90 FTE workforce during decommissioning and closure.
For a list of active job postings at the Lynn Lake Gold Project, please visit our Job Search site.
Accessibility
The Lynn Lake Gold Project is committed to creating and maintaining an accessible environment for all third parties, and will provide accommodation where required, in accordance with the Accessibility for Manitobans Act, 2013 (the "Act"). We are committed to excellence in serving all third parties including people with disabilities and will do so by preventing and removing barriers to accessibility and meeting the accessibility standards under the Act, in a timely fashion.
With regards to website accessibility, we endeavour to meet all guidelines and standards established by the Web Content Accessibility Guidelines (WCAG) 2.0 at level AA conformance. These guidelines define how to make web content more accessible to people with disabilities, and conformance to them improves the web's usability for all people.